Conceptual design facade clock 2.0 – Every walk begins with a step
The concept phase is the first step in a project. In principle, the ideal solution for the customer is determined on the basis of the project specifications. A comprehensive preliminary clarification is essential in the run-up to the project in order to capture all relevant requirements. Only through the situation analysis can a suitable solution be developed.

In the project, we worked hand in hand with the customer, the architect, woodworker and facade builder. Due to the structural specifications and the architect's design, it became clear that a standard solution was out of the question. Unlike ordinary facade clocks, the customer's wish was that the clock should not only have the hour indexes and hands illuminated, but every single minute. The area behind the facade elements (rear ventilation) is not accessible after the completion of the construction work and the direct mounting of the indexes on the facade elements is not allowed. Furthermore, the opening in the facade to the mounting point of the movement is subject to large structural tolerances. The available installation depth for the movement is limited to >250mm. For these four main reasons, our specialists had to find a solution that could be adapted to the structural conditions and at the same time be easy to install and maintain.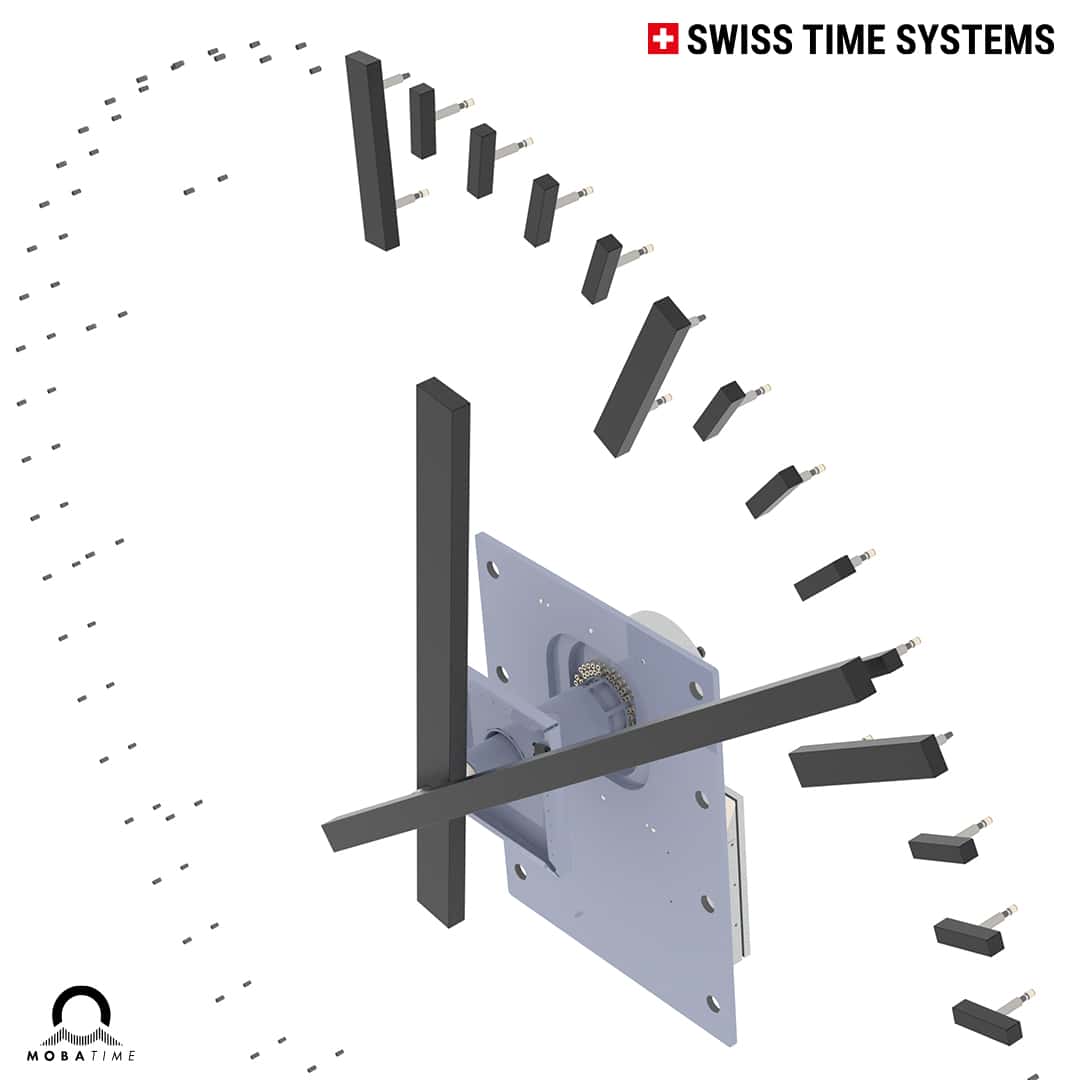 Our team found two solutions to this problem, which are now being pursued. A special mounting device for the movement will be designed to compensate for the radial deviations. The cable routing will be designed in such a way that the nodes are accessible and all cables can be replaced individually. The indexes will be mounted on the facade substructure so that the facade elements remain load-free. Due to the limited installation depth of the cavity, we decided to equip a movement suitable in terms of installation size and power with a new type of add-on for carrying out the LED lighting.

In the next article about this project, we will go into the technical elaboration and show you how we plan to implement the solution. Stay tuned!


About the project:
MOBATIME is producing a new and innovative facade clock and we offer you the possibility to follow the milestones. We are very excited about this challenging project, which has started in June and will be finished by the end of November. From conception and elaboration to installation and commissioning, we keep you updated.