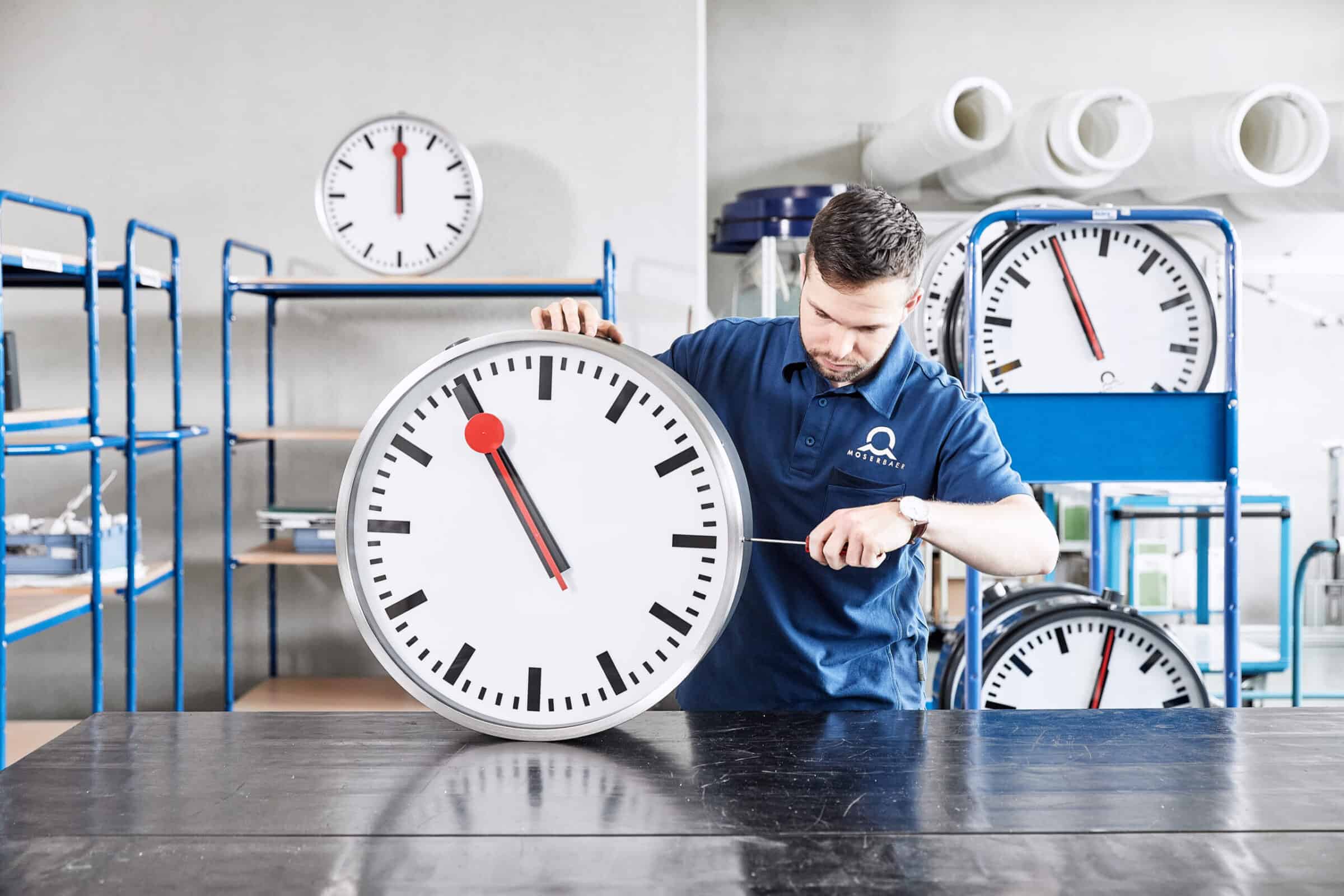 Need real-time synchronization?
We are your partner in
Time
Display
Reference
Synchronization
MOBATIME is the leading center of expertise for time & frequency synchronization solutions, time distribution, time references and time display.
Read more Swiss quality and innovation are the foundations of the family-owned company Moser-Baer AG, which was founded in 1938. Practically all of our products are fully developed, designed, produced and tested in Switzerland under the MOBATIME brand. Tens of thousands of our systems are in use in transport, public buildings and industry around the world. Proximity to the customer and trust are more important than ever – particularly in these times of globalization and digitization.
ROBUST, PRECISE, ELEGANT
The Swiss railway clock is the most famous outdoor clock in Switzerland and produced by MOBATIME. The second hand is in the shape of a red dispatch baton, and stops briefly after completing a rotation before the minute hand springs forward. The Swiss railway clock can be seen in hundreds of prominent locations throughout the land and has been an important part of Swiss identity for many years now.
Read moreMOBATIME clocks are a feature of countless railway stations around the globe. The impressive technology in the robust clock has won it a huge number of customers worldwide. MOBATIME clocks tailored to regional requirements can be found in innumerable train stations throughout the world.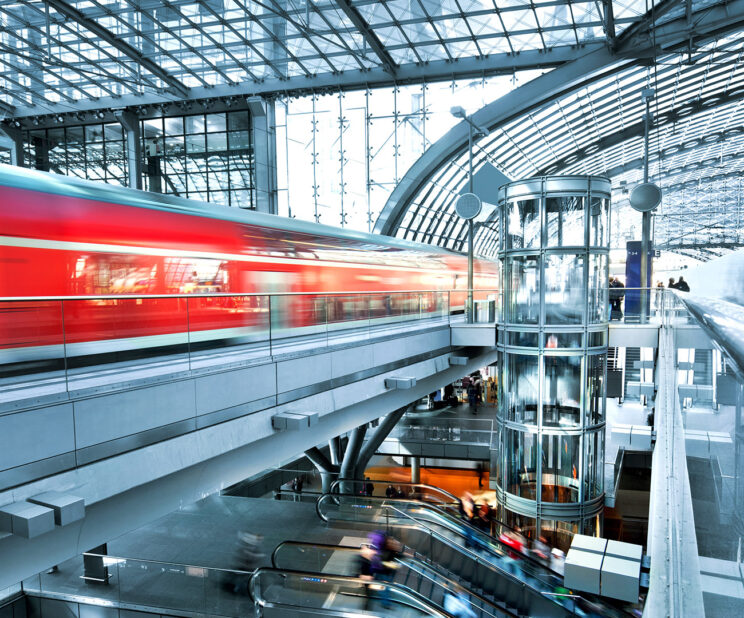 LEADING IN THE AREA OF PUBLIC TRANSPORTATION.
Over the years, the brand MOBATIME has established itself in public transport systems around the world. We are one of the leading companies manufacturing products for time synchronization and time display in the sector of public transport.
WORLD CLASS TIME SOLUTIONS.