How MOBATIME supports Customers?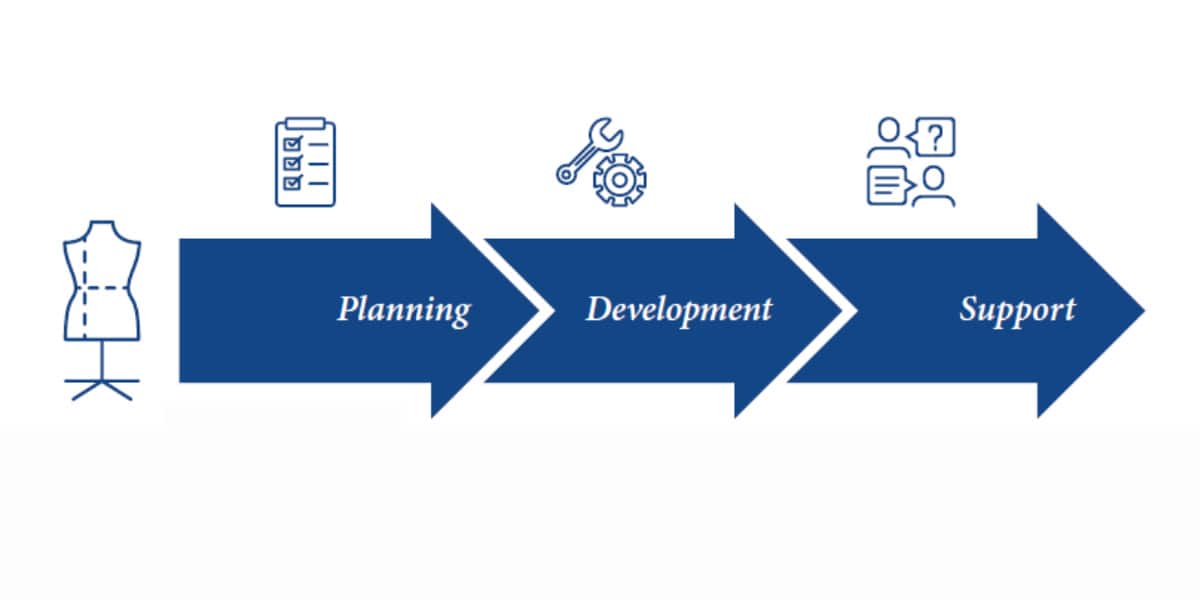 MOBATIME provides solutions across all industries with its master clock systems and high-precision time synchronization. We address your problems and create tailor-made solutions.
Achieve Maximum Planning Certainty with Accurate Time
Our products and solutions have an extremely high level of availability. This increases your reliability and guarantees that your work is effective. Our services, products, and solutions help you optimize processes. In many cases, success depends on the right timing. Always on Time with MOBATIME!
Full Service Provider - One Partner Worldwide
Everything is from a single source. We support you in planning and help you with the specification of time systems. When the planning is done, can equip your infrastructure with state-of-the-art technology if the planning has already been completed. We are known for our reliable products, and our product portfolio opens from GNSS receivers and master clocks to clocks and software.
Customized Solutions for Master Clock Systems
We address your problems and create tailor-made solutions. Our products and components are highly flexible and can be combined into customized overall solutions. This might look like this, for example:
Planning
Our project manager collaborates closely with you to record your specifications and create an implementation concept. Dates, responsibilities, and tasks are set, and interfaces are defined.
Development
We implement the solution. If necessary, we coordinate various technical specialists. You give your approval and receive documentation after a successful start-up and after your team has been introduced to the system.
Support
We are still here for you even after the end of the project. We train the people who use the solution. Naturally, we arrange for regular, professional maintenance. MOBATIME maintenance models offer different service packages that can be customized to meet the needs and requirements of your company.
PTP Grandmasters offers exact interfaces such as PRC, PTP IEEE1588 V2, NTP, etc., with the advantage of precision in accuracy and traceability.
NTP Time Server offers highly precise interfaces such as NTP, etc. with an advantage of precision in accuracy and traceability.
Master Clocks provide a reliable time reference for networks and include daylight saving time. Our products support everything from simple schoolhouse systems to university hospitals with thousands of slave clocks.
We offer an extensive range of analog clocks for offices to weatherproof versions, including railway clocks for outdoor use.
We offer an extensive range of display clocks in digital form for a time, date, temperature, humidity, and stopwatch function, from standard versions for the office to weatherproof versions, including railway clocks for outdoor use.
Time code receivers are the core products for getting a reliable time source. This is absoluty curiale for having accurate time synchronization of time servers, master clocks and electronic devices.
Our Values for our Customers
The MOBATIME Promise
MOBATIME has met the highest reliability standards in successful partnerships throughout generations. We judge ourselves on our results and by our MOBA values. These values count for us, and our customers can expect them from us anytime.
Precision 👉 Our customers and business partners receive tailored answers and solutions anytime.
Drive 👉 We lead our internal and external partners to the agreed-upon goals with clarity and consistency.
Impulse 👉 We develop our offer step by step and initiate new ideas daily.
Passion 👉 We are open and proactive; new solutions, implementations, and ways inspire us.