MOBATIME Master Clock with NTP server, GPS based, synchronize the analog and digital clocks of all subsystems within HENRI COANDĂ AIRPORT RAILWAY TERMINAL. Using NTP for time syncronization is vital when operating an integrated system. Official hour is displayed to passengers. Information, both visual and audio is delivered at accurate time. Video surveillance uses precise time and interconnection with the other security and safety subsystems runs at the same second.
"It is the first time when technologies like: video analytics, flame detection based on video technology,laser detection, RGB LED displays and RGB LED wall, digital signage, IP based PAVA, IP based clocking with NTP master clock/server, Text-to-Speech technologies were implemented for the Romanian railway system. It is also the first integration performed at such level of complexity for a railway terminal." Alex Vladutoiu explained.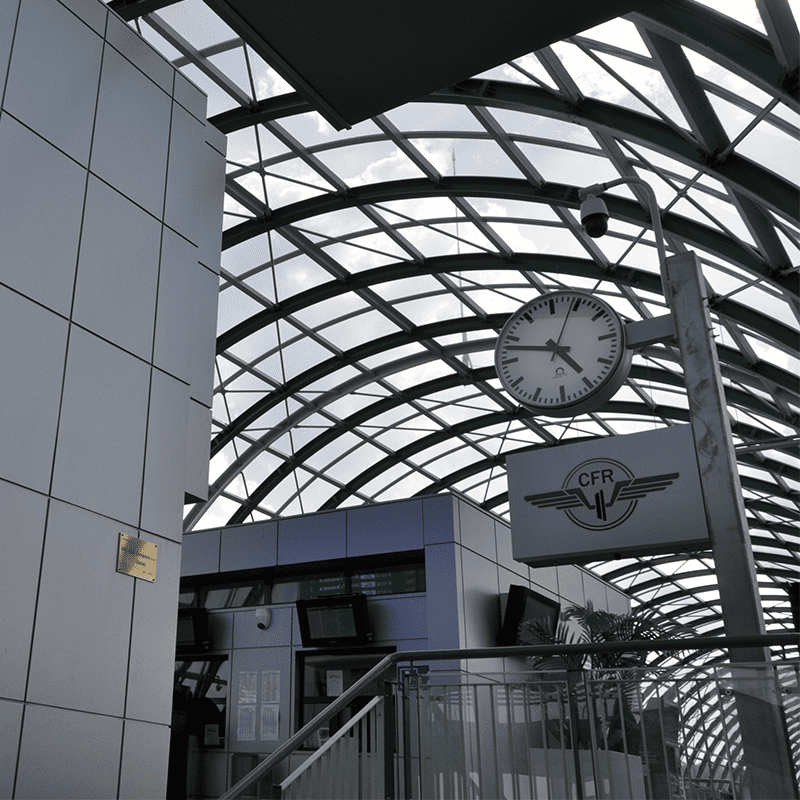 Now, as the European Football Championship 2020 is resumed (as it was postponed for 12 months due to the pandemic outbreak), this new railway connection, railway terminal and stop will demonstrate their utility for commuting the football fans, the employees, the tourists and staff within 20 minutes from Bucharest Nord (main railway station) to Henri Coanda Airport and back. "Great opportunity, big challenge, best team, really nice project, designed and implemented in less than one year!" – admitted Alex Vladutoiu.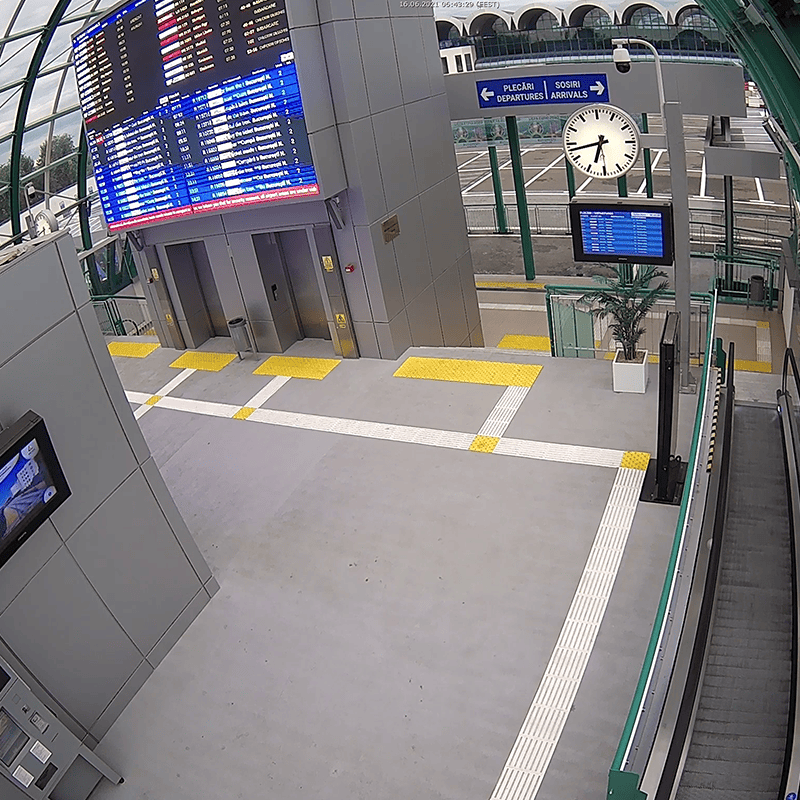 Under this link you will find the full report.