We will exhibit @ CIGRE 2022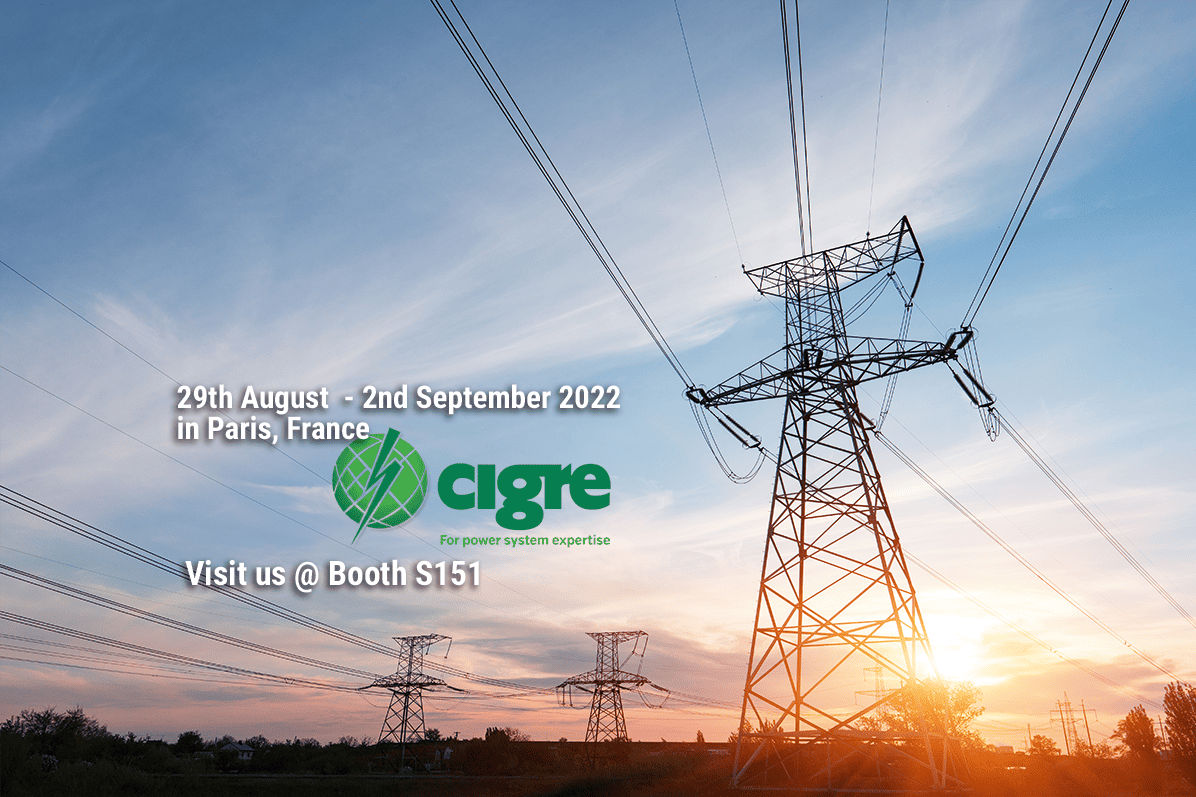 29th August – 2nd September 2022 – We will exhibit at CIGRE in Paris, France! We are excited to participate in this event. If you want to know more about us, our products, and the importance of synchronization in the energy industry, come and visit us @Booth S151!
If you would like to book a meeting with one of your experts, send us a mail using the button below.
Importance of Synchronization in the Energy Market
A high degree of reliability and availability is a must for time distribution systems. We provide the correct time in power plants and conventional and digital substations. In particular, in high-sensitive risk sectors, such as power distribution grid (e.g., medium-voltage power lines, low-voltage wiring, substations, and pole-mounted transformers), uninterrupted operation and the recording of all events with a precise time stamping are required at all times to track back disturbances. An absolute time reference is a must.
Synchronization Solution from MOBATIME for Energy Applications
Whether you need a standard product or a high-tech custom solution: each product combines proven quality with cutting-edge technology. We supply time synchronization solutions for power plant applications, and PTP Grandmaster & PTP Slave clock solutions from MOBATIME offer an advantage of high accuracy and precision for traceability.
Time synchronization is essential in the energy sector. Particularly high-sensitivity risk sectors such as the power utility industry depend on the reliability and high availability of time systems for all their components at a control system level. Uninterrupted operation and the seamless recording of all events are needed. Interfaces such as PTP IEEE1588 V2.1, NTP, IRIG-B, E1, etc., are highly accurate, precise, and reliable.
DTS 4160 is a combined time distribution and synchronization device with up to 4 network ports (IPv4/IPv6). It provides a time reference for PTP and NTP clients. Its high-precision and intelligent concept for redundant operation offer high reliability and availability.
DTS 4020.timebridge serves as an interface between the IEEE1588 protocol (multicast slave clock / PTP slave) supplied across a packet network to traditional serial Time-of-Day (ToD), 1PPS, 10MHz, and IRIG B signals or NTP client in a PTP / NTP network.
CIGRE is the world's leading source of power system expertise. Established in 1921 in Paris, France, CIGRE is a global community committed to the collaborative development and sharing of end-to-end power system expertise.
Purpose - To foster engagement and knowledge sharing among power system professionals globally to enable the sustainable provision of electricity for all.
Mission - To contribute to improving the power system by enhancing the expertise of the people within it.
Vision - To be universally recognized as the leading global community for expertise in all aspects of electric power systems.
NEW PRODUCT - PRP & HSR CAPABLE GRANDMASTER
MOBATIME is continuously working on new products and technologies. According to the IEC 61850, digital substations need seamless redundancy in their station and process bus networks. Parallel Redundancy Protocol (PRP) and High-availability Seamless Redundancy (HSR) are used to realize the seamless switch in case of a failure in one of the network components. We are currently developing a Grandmaster which can be placed in the station bus and the process bus to synchronize the network.
Do you want to get the first glimpse of our future product? Check out the teaser!
We will exhibit at CIGRE! If you want to first glance at the future product of the next generation Grandmaster, the PRP, and HSR capable DTS4163.grandmaster, then come and visit us @booth S151!