Synchronized time in Havana's Cuatro Caminos Market

A 100-by-100-meter market building in Havana, built in 1920, dominated on all four sides by a classicist façade, in each of which a mighty clock sits enthroned: this formed the scene for four special clocks made by MOBATIME. The dilapidated building of the Cuatro Caminos Market was completely renovated starting in 2014.
An exceptional assignment
The request for this not-so-common assignment reached Sumiswald in October 2017. The completion of the contracts proved to be complex and time-consuming: communication with the end customer had to be done in Spanish and several parties were involved up to and including assembly, which didn't always simplify the coordination.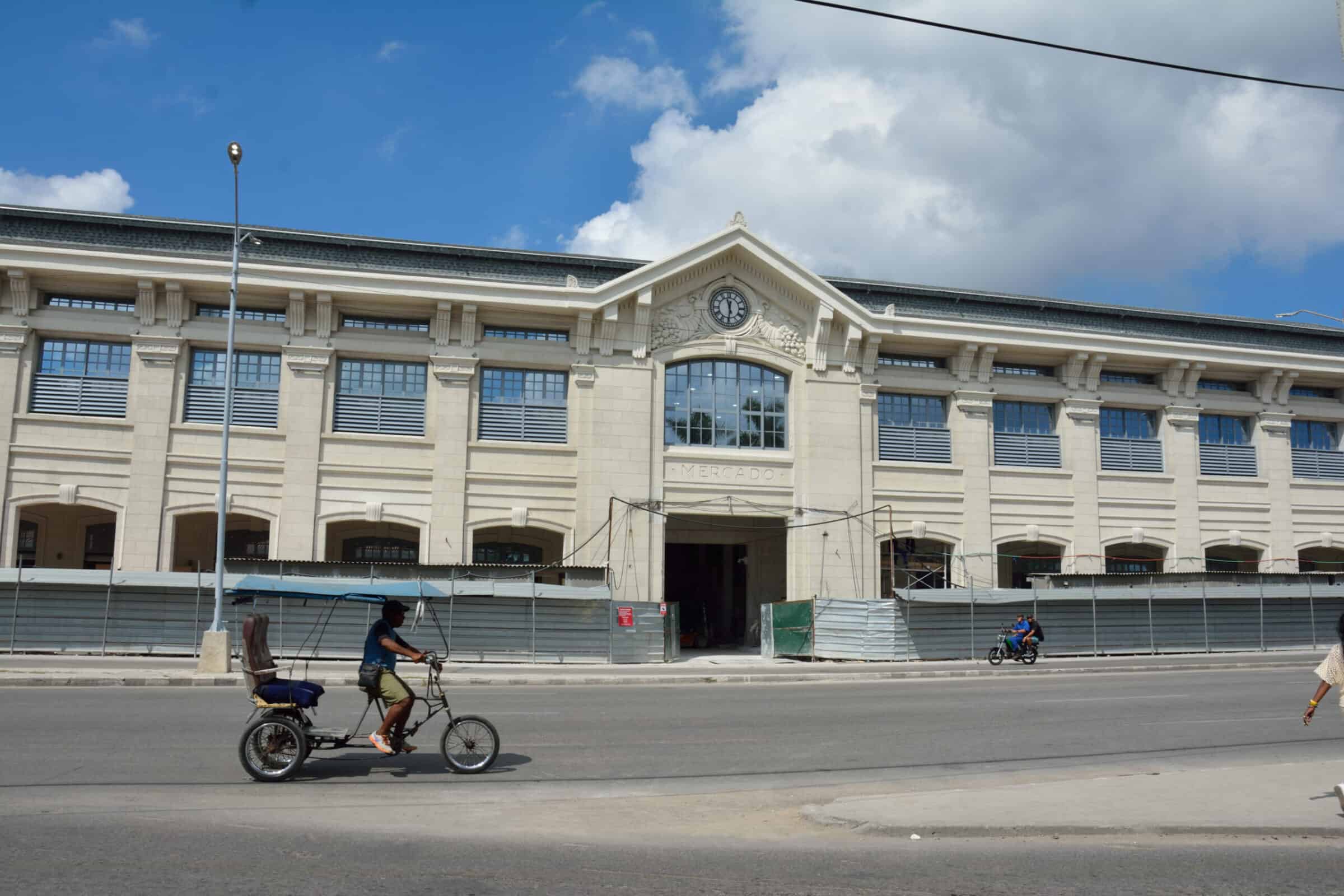 Four two-sided clocks with hour and minute hands, Roman numerals, and a LED-illuminated dial were created. Each clock's diameter measures 1.5 meters. They are synchronized via a GPS-synchronized master clock using the self-directing MOBALine clock line. The four newly redesigned clocks from the first sketch were made, assembled, and packed in boxes under the strict eyes of a supervisor commissioned by the customer in Sumiswald, and shipped to Cuba. In October 2019, they were installed and commissioned on site by a MOBATIME technician. One special requirement was the mounting of the clock case in the existing brick wall – with Caribbean heat and extreme humidity, which tore at the forces. But now the Cuatro Caminos Market shines in new splendor – and with precise clocks.