MOBATIME @ INNOTRANS 2022

20th September– 23rd September 2022 – we were probably at the largest trade fair for rail transport. During these four days, we could give visitors an understanding of the subject of time synchronization and the importance of displaying accurate time. As market leader in the field of station clocks as well as time systems, it was a great pleasure for us to show visitors why our customers choose us.
Experience. Knowledge. Trust.
If you need the support of our experts on the subject of clocks and synchronization, click on the button below and contact us.
Importance of Synchronization in Rail Transport.
Time is a crucial factor in the Public transport sector. Passengers must be able to rely on the displayed time during their journey and the rail infrastructure must be accurately synchronized. The time displays have to be easily readable and it is essential that the time synchronization of the different subsystems throughout the rail infrastructure works seamlessly.
Some Impressions from Innotrans 2022 | Team. Booth. Clocks.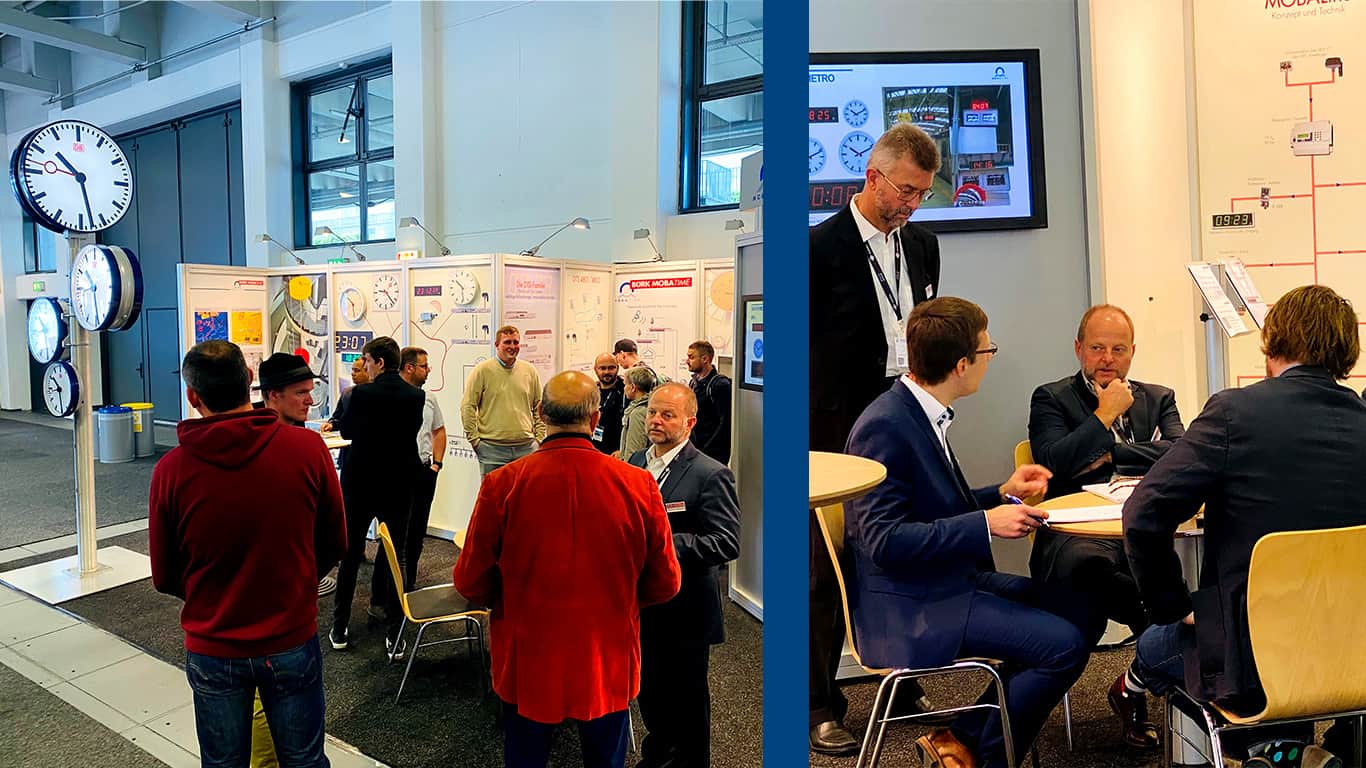 Various Swiss railway companies have used this outdoor clock for decades. Thanks to its robust construction and many different movements, it has proven itself to this day.
The simplest NTP solution for synchronizing the network equipment and the clocks with a self-setting time code. 4801's are equipped with crystal oscillators to provide time & pulse solutions supporting synchronization using the Global Positioning System for a small or mid-infrastructure network.
A digital clock of contemporary design and slim appearance. General-purpose digital clock, intended mainly to be used outdoors. The ECO-M-DSC meets the requirements of the majority of conventional applications.
It is a primary reference time clock (PRTC) and PTP grandmaster according to IEEE 1588-2008 / PTPv2, with IEEE 1588-2019 / PTPv2.1 compatibility, for the synchronization of highly accurate clients.
Impressions from InnoTrans 2022 | Special thanks to Siemens.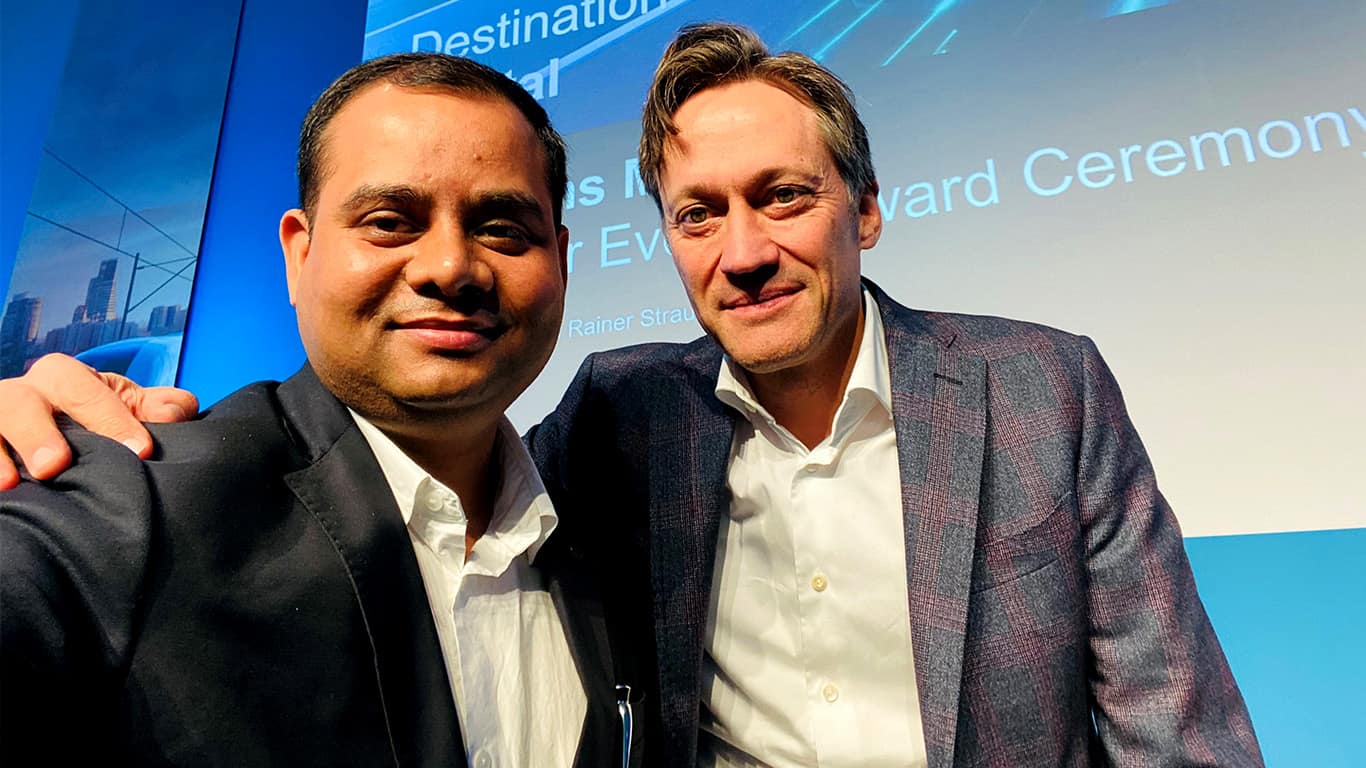 Prashant Saxena (Export Sales Manager) with Michael Peter (CEO Siemens Mobility)
We were thrilled to receive a personalized invitation from CEO Michael Peter and CPO Rainer Straub to join the Siemens Mobility Supplier Event & Award Ceremony during InnoTrans 2022. It was a privilege to meet great personalities from various pioneer companies in Transport industry as well as the key management and global team of Siemens Mobility.
InnoTrans is the leading international trade fair for transport technology and takes place every two years in Berlin. Sub-divided into the five trade fair segments: Railway Technology, Railway Infrastructure, Public Transport, Interiors, and Tunnel Construction, InnoTrans occupies all 42 halls available at Berlin Exhibition Grounds.
Looking forward to achieving new milestones and returning once again with great enthusiasm & more power to this great platform in the year 2024, we remain!